NRVHBA Rick Whitney Memorial Scholarship
The mission of the NRVHBA Scholarship Committee is to support the future growth of the Construction Industry by providing aid to deserving students enrolled in construction-related studies at Virginia's Colleges, Trade Schools and within Working Internships. Each spring we will present a scholarship of $1,000 to a graduating senior who is interested in entering the Building Profession, including but not limited to architecture, drafting, building trades (electrical, plumbing, hvac), carpentry, contracting, and engineering.
The NRVHBA is an active not-for profit organization. Please consider making a donation to NRVHBA to continue providing scholarships to our local students.
Applications for the 2023 Scholarship are now closed.
2023 Scholarship Recipients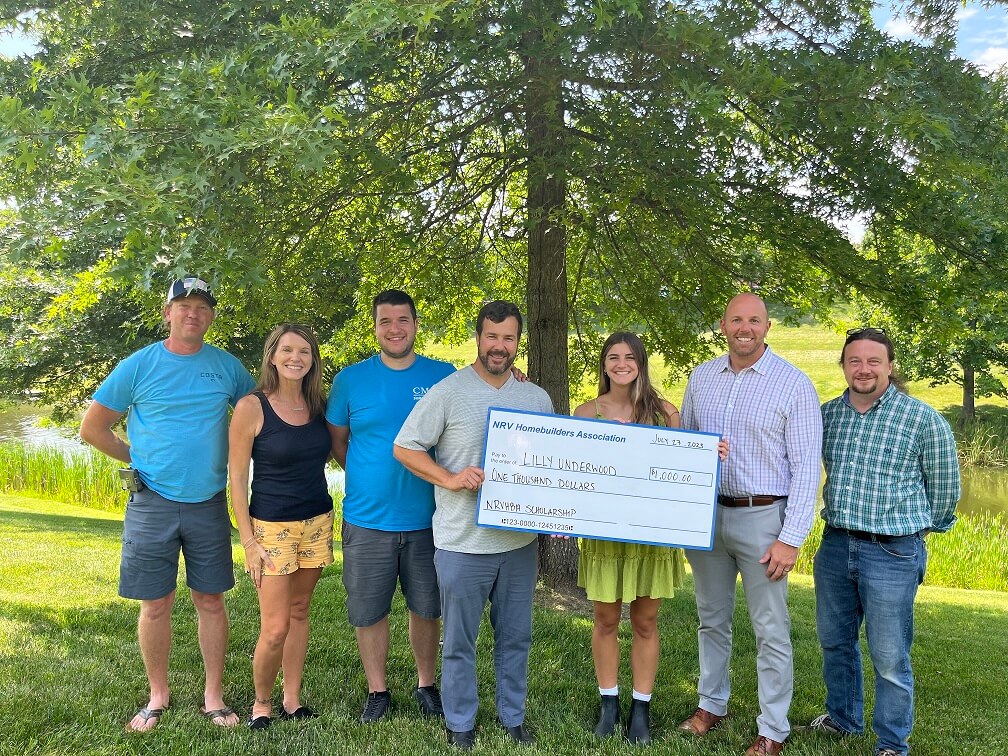 Lily Underwood
Lily Underwood is a graduate of Eastern Montgomery High School with an impressive list of volunteer, extracurricular and work experience, including community volunteering and leadership positions within her Student Government Association and multiple sports teams. An interest in building things, learning how structures are made, and her wood shop, math, and science courses led her to apply to attend Virginia Tech this fall, majoring in Engineering with a focus on Civil Engineering. After graduation, she looks forward to being an innovative and influential civil engineer.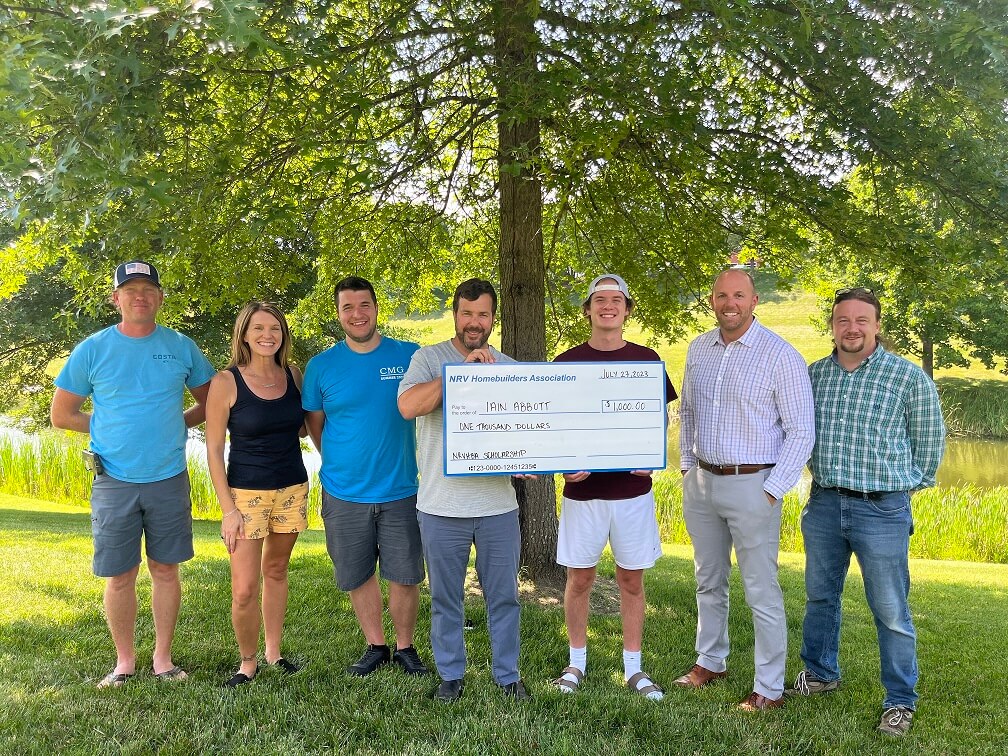 Iain Abbott
Iain Abbott is a graduate of Christiansburg High School. He became interested in the construction industry through his internship with Balzer and Associates where he learned about architecture, engineering, and surveying. As an Eagle Scout, he had the opportunity to design and build a picnic pavilion for the Town of Christiansburg. He looks forward to earning a degree in either building construction management or civil engineering with a goal of managing or owning his own company one day.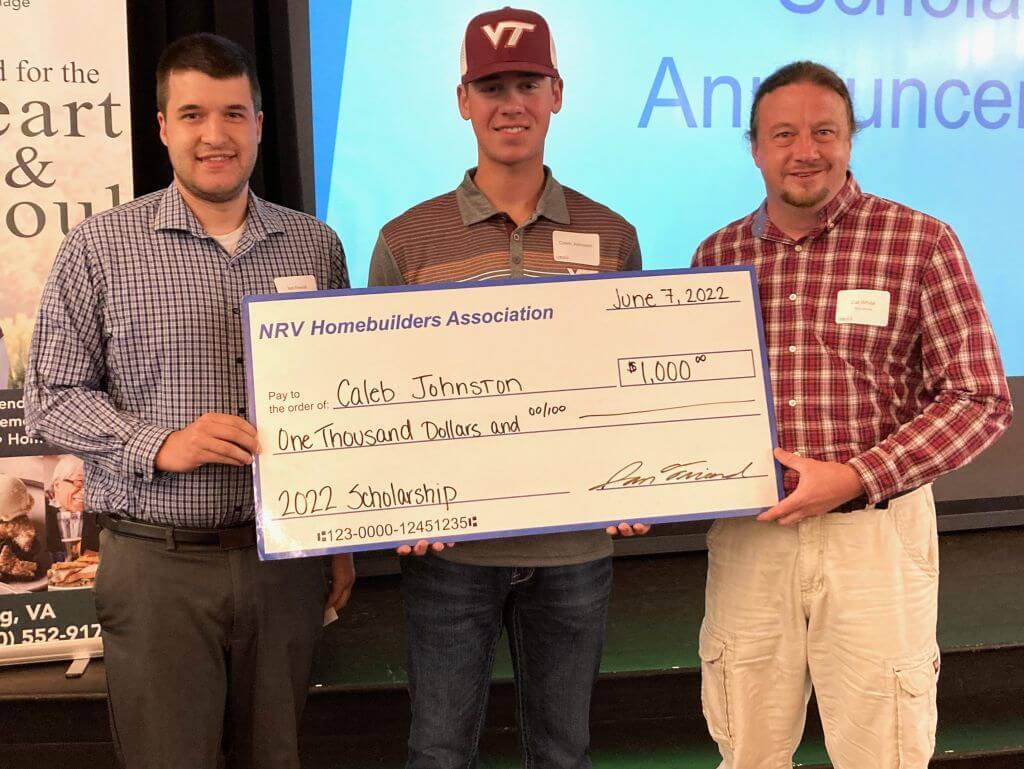 2022 Scholarship Recipents - Caleb Johnston of Christiansburg
Caleb Johnston is a graduate of Christiansburg High School with an impressive list of volunteer, extracurricular and work experience, including volunteering for Sleeping in Heavenly Peace, leadership within FFA, and working as a laborer for a local excavation firm. An interest in building things, being outdoors, working with his hands, and studying math and science, led him to apply to attend Virginia Tech this fall, majoring in Construction Engineering and Management. After graduation, he looks forward to staying in the NRV and giving back to the community.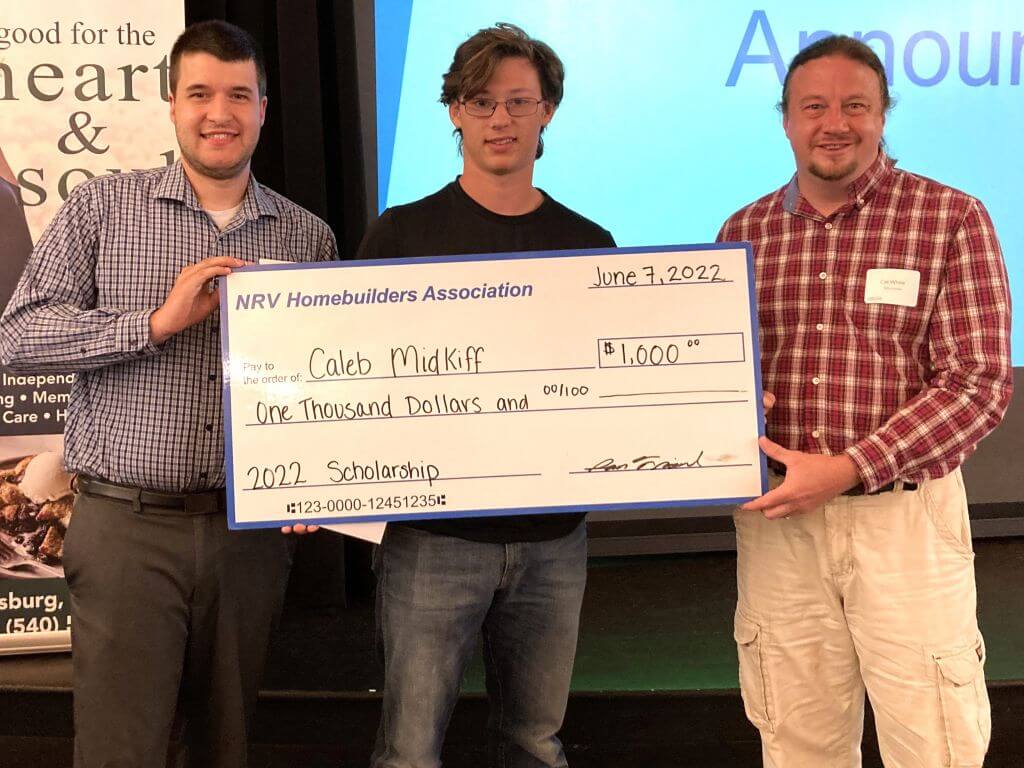 Caleb Midkiff of Pulaski
Caleb Midkiff is a graduate of Pulaski County High School. He was a member of the Honors Society, Dean's List, and baseball team, while also working for a local lawn care business. His grandfather was an electrician, leading him to want to pursue a career as an HVAC technician and electrician and beginning his education at New River Community College this fall. He looks forward to remaining in the New River Valley, working in residential construction, and growing as a highly skilled professional.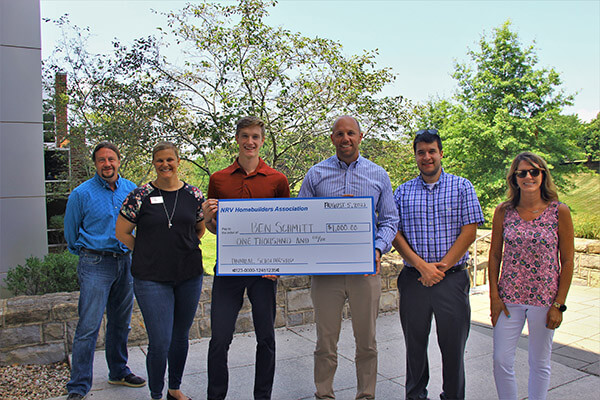 2021 Scholarship Recipent - Ben Schmitt of Blacksburg, Virginia
We are proud to announce Ben Schmitt, of Blacksburg, as the Rick Whitney Memorial Scholarship recipient for 2021! Ben became interested in the construction industry after building homes while on a mission trip in Mexico. He then started his own small business doing small construction and renovation projects. He has been accepted to Virginia Tech and plans to major in Building Construction. Congratulations Ben! We look forward to having you as a future building industry member of the community and wish you luck!
Richard S. Whitney, Jr.
December 5, 1949 - May 14, 2002
A Graduate of North Cross School and attended the University of Virginia and graduated from East Tennessee State University. Former Vice President of Homebuilders Association of Virginia. He served on a multitude of Homebuilders Association committees, many of which he served as chairman. In 1992 Rick was named RRHBA Builder of the Year.
In 1997 he came to the New River Valley area. Employed as Vice President of Construction for SAS Construction, LLC, Rick was instrumental in developing and constructing Knollwood Townhomes, the Glen, and The Meadows at Northside Park, Cedarfield Subdivision and Cedarfield Apartments. He became an avid member of the New River Valley Homebuilders Association in 1997, Builder Director in 1997, Vice President in 1998 and President of this Association in 1999. While active in the New River Valley Homebuilders he also found time to serve on the board of directors of the Virginia Community Development Corp, American Red Cross, the Blue Ridge Small Business Development Center and the Better Business Bureau. He also served on the board of directors and was treasurer of the Jefferson Center Foundation.
As a father, Rick recognized the importance of education to young people. To encourage others to pursue their dreams this scholarship was established to honor his many accomplishments. He is sadly missed but will never be forgotten.